Our Story
The Martial Law Chronicles Project is an undertaking by a non-partisan group of individuals against historical revisionism, particularly efforts to recast the late dictator, Ferdinand E. Marcos, as a hero.
We believe that Marcos' despotic rule as President of the Philippines and as Commander in Chief of its Armed Forces, from 1965 to 1986, has led to the loss of life and liberty of thousands, the hunger and poverty of millions, and a culture of fear, tyranny, impunity and injustice that continue to stain the democracy we valiantly fought for and regained in 1986.
Historical revisionism thrives under such a culture. So long as this culture taints the light of our democracy, we will stand steadfast against historical revisionism. Through education and advocacy, we will continue the legacy of the brave who, even in death, inspires us to demand justice, and to keep the fire of courage burning ever brighter.
Ang ating puso't isipan ay ang mga tunay na duyan ng magiting. Each one of us has the capacity to become the cradle of courage.
WHY
Why Learn About Martial Law?
Teaching about Martial Law can inspire students to think critically about the past and their own roles and responsibilities today. 
Stop Historical Negationism
Historical negationism, also called denialism, is a distortion of the historical record. It is often imprecisely referred to as historical revisionism, but that term also applies to legitimate academic reinterpretations of the historical record that diverge from previously accepted views.- Source
Understand the Different Forms of Filipino Resistance Movements
Learn about the different ways Filipinos resisted Martial Law and fought for human rights and democracy.
Objective Perspective on the True State of the Economy Under Martial Law.
Be able to Spot the Signs of a Dictatorship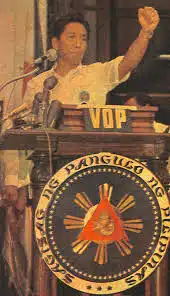 Learn about the Rise and Fall of Ferdinand Marcos
To Honor and Remember the Martyrs of Martial Law
The lessons of Martial Law are more relevant now than ever. Your contribution will have an immediate and direct impact on educating future generations.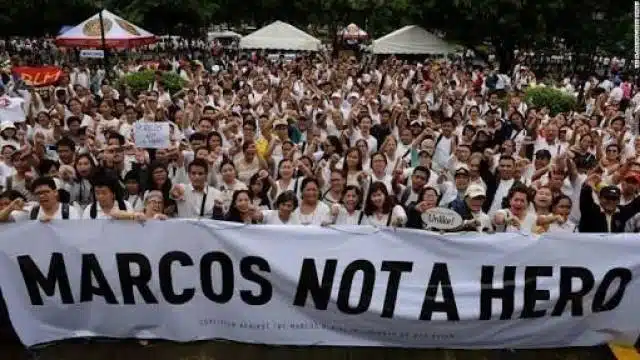 Learn From Home
Online Learning Options
Coming Soon!