Source: InterAksyon.com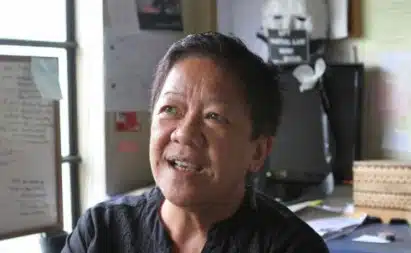 As we commemorate the 40th anniversary of the declaration of Martial Law on September 21, 1972, InterAksyon.com posts a series of testimonies from human rights victims of the Marcos regime.
Thousands of Filipinos were murdered, tortured, or disappeared in the 14 years the country was under a dictatorship. 
After the fall of the Marcos regime in 1986, close to 10,000 human rights victims – the survivors themselves or their families – filed a class suit against the Marcos estate.
A US district court in Hawaii ruled in January 1995 that the victims are entitled to a share of the ill-gotten wealth recovered from the Marcoses: a total of $2.7 billion for their torment and torture.   
However, the legal victory remains only on paper. The Hawaii ruling has to be enforced in the Philippines by a local court. The Makati Regional Trial Court is currently hearing the case but the Marcoses have so far been successful in blocking compensation to the plaintiffs.
So far, only $10 million, or $1,000 each, has been awarded to the victims and their kin. The money is not even part of the $2.7-billion compensatory and exemplary damages awarded by the Hawaii court but is from a settlement with Marcos crony, Jose Yao Campos, who has real estate properties in Texas and Colorado.
In college, Josephine "Jo" Dongail hated her anti-Marcos activist-schoolmates in U.P. Diliman. The then hippie, peace-loving Dongail denounced the protesters "because their rallies caused nothing but traffic congestion."
Little did Dongail expect that she, too, would later become a victim of the Marcos regime. In 1978, while working as a technocrat at the government-run Development Academy of the Philippines, the then 25-year-old Dongail was arrested and interrogated by the military in Camp Crame for 24 hours due to her link to her DAP boss, Horacio "Boy" Morales Jr., who went underground.
Fear gripped Dongail during her weeklong incarceration. Thinking that it was already her time, Dongail didn't feel any hunger.  "I was just thirsty but there was no toilet in the stockroom-like area where I stayed. I had no choice but to pee in an empty bottle of Coke."