Some people find it more difficult to imagine things in words. True enough, some statements are prone to interpretation. However, when words fail – we can count on numbers. We can rely on figures.
Numbers present situation in a different picture. It actualizes more the extent of the event. It answers how many times, when, how much, and how many. Numbers make it clearer and more real.
So today, let's present the numbers related to Ferdinand Marcos and his family.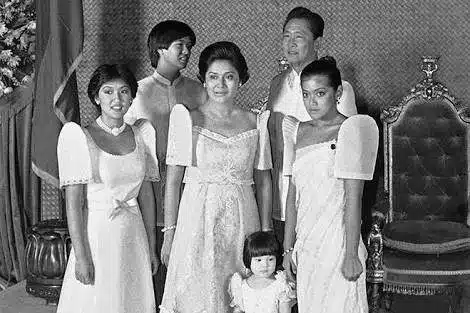 Marcos was number 1 at the bar exam of 1939.
Marcos was twice elected to the Philippine Congress as representative of the 1st district of Ilocos Norte from 1949 to 1959.
Marcos also ran for the senate and he was a senator from December 30, 1959 to 30 December 30, 1965.
He was the President of the Philippines for 3 terms. First voted in 1965, reelected in 1969, the last was in 1981. He attempted to be the president once again in 1986 but the People Power revolution took place.
Ferdinand Marcos' salary was reported to not have exceeded $13,500 annually.
According to the PCGG (Presidential Commission on Good Government), Marcos' accumulated ill-gotten wealth is at $10 billion from 1965 to 1986.
Imelda Marcos owned over 2000 pairs of shoes, over 760 pieces of jewelry which included a Bulgari bracelet valued at $1 Million in 1986 and a Cartier bracelet worth about $200,000, over 500 pieces of long gowns, 15 mink coats, more than 800 pieces of handbag.
Regarding abuse during the Martial Law, the following statistics were recorded by the Task Force Detainees of the Philippines: 2,668 incidents of arrests, 398 disappearances, 1,338 salvagings, 128 frustrated salvagings, and 1,499 killed or wounded in massacres.
And here is Amnesty International's tally of abuse: 70,000 imprisoned, 34,000 tortured, and 3,240 killed.
Marcos took over 3 large industries for monopoly: banana, coconuts, and tobacco. He also took the sugar and manufacturing industries under his control.
The Marcoses bought about 304 paintings which were masterpieces and were highly-coveted because of their value. Included in their collection is a Claude Monet painting.
After the snap elections and the People Power revolution of 1986, the Marcoses and their closest allies fled away from the Philippines to Hawaii but not without taking the following with them: 23 wooden crates, 12 bags and suitcases (clothes that can occupy 67 racks), 413 jewelry pieces, 24 gold bricks (Imelda's gift to Ferdinand, "To my husband on our 24th anniversary" was impressed on the bricks), and PHP 27 million in cash.
Ferdinand Marcos died on September 28, 1989 in Honolulu, Hawaii as his heart, lungs, and kidneys failed.
These are just a few of the figures and dates relevant to the Marcos regime. The figures can be astonishing and quite a shock. As earlier said, presenting the numbers make the situation easier to imagine.
Persuasion can come in many different forms, including in the form of numbers and statistics. If you can't rely on words alone, look at the hard-hitting figures. Ask yourself what these numbers make you feel.
Sources:
Ana Roa, "Regime of Marcoses, cronies, kleptocracy," http://newsinfo.inquirer.net/641277/regime-of-marcoses-cronies-kleptocracy, (September 29, 2014).
Nick Davies, "The $10bn question: what happened to the Marcos millions?," https://www.theguardian.com/world/2016/may/07/10bn-dollar-question-marcos-millions-nick-davies, (May 7, 2016).