Source: Cnnphilippines.com
By: Fiel Estrella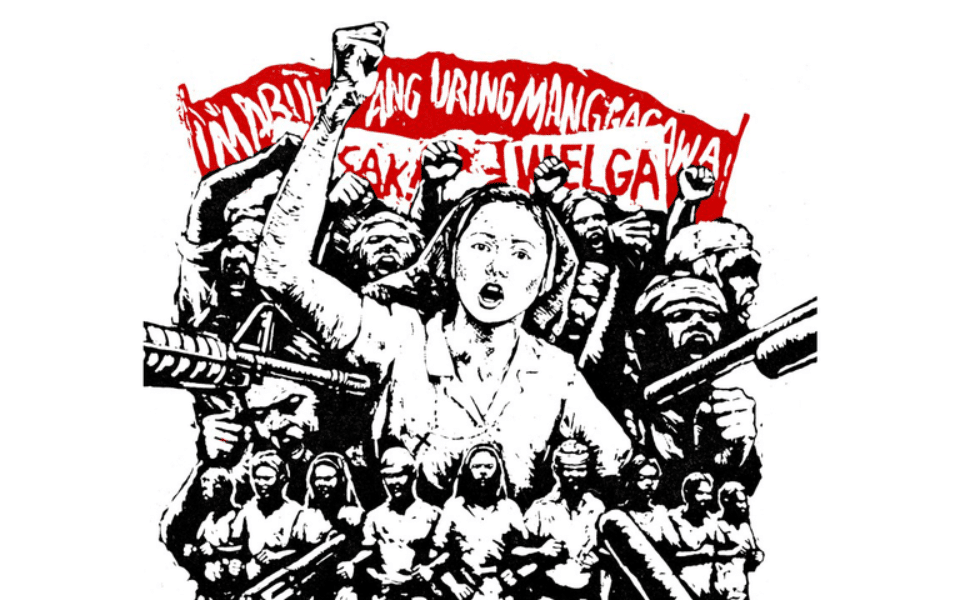 Manila (CNN Philippines Life) — The recent election has brought to light a number of realizations about the Filipinos' current state of mind. One that stands out, in particular, is the way some of the youth view the country's Martial Law era under the Marcos regime: It has, apparently, been relegated to an urban legend of some sort, a "myth," — or worse, a mere "thingy."
You didn't live during Martial Law — you lived through it. It was a real-life dystopian novel, complete with a moving revolution at the climax, except everyone was divided into the Elite and the Oppressed, and there were no gaudy love triangles. That's why the kind of denial or disregard that's on display today can be dangerous. Reactions from the less ignorant appropriately ranged from incredulity to plain rage. Have history classes taught us nothing? Has history itself taught us nothing?
But while digging up old history textbooks and cracking them open again sounds like a grand time (or not), it would be better to virtually live the era through the eyes of the people who were actually there.
Here's a list of literature and films — the bare essentials — that can get you started in your re-education. This is by no means an exhaustive and encompassing guide but rather a jumping-off point.
"Sister Stella L." and "Dekada '70"
Where to find them: iFlix ("Dekada '70"), as well as music and video stores.
Vilma Santos finds herself in two different but tonally complementary films released almost two decades apart, where her characters find their voices and evolve from apolitical passivity to determined rebellion. In Mike De Leon's "Sister Stella L." (1984), Santos portrays the titular nun who, driven by the neglect of the masses, gets involved in labor strikes.
In Chito S. Roño's "Dekada '70" (2002), based on the novel by Lualhati Bautista, she plays a mother trying to raise five children with her husband during Ferdinand Marcos's dictatorship. As the sons turn to activism, the family gets caught in increasingly violent and dire situations.
Esquire Philippines, September 2015
Where to find it: Digital copies are available on buqo.ph.
This issue coincides with the 43rd anniversary of Proclamation No. 1081. "The stories contained in these pages are not just about the past," editor-in-chief Erwin Romulo wrote in his editor's letter, "but about why [Martial Law] still matters today, why we still need to be reminded of acts of bravery, and to know the substance of those who have started revolutions by taking up arms or the pen." The features take in aspects of Martial Law from all sorts of perspectives: Piolo Pascual talks about filming "Dekada '70" in the cover story; Aurora Almendral writes about the unlikely love story between her mother, who hailed from a family of communists, and the head guard of Ferdinand Marcos; an article exposes the carefree excess and hedonism in the lives of the upper class during the era; and Rep. Neri Colmenares, human rights lawyer and 2016 senatorial candidate, talks about his activism and subsequent hardships.
"Mondo Marcos: Writings on Martial Law and the Marcos Babies"
Where to find it: National Book Store.
The editors Frank Cimatu and Rolando B. Tolentino waited 13 years to see this project realized, and the result is a compilation of 50 pieces of fiction, nonfiction, and poetry on Martial Law in both English and Filipino by the babies born and raised during that time. Some stories are set in places outside of Metro Manila, such as Baguio and Kalinga, illustrating the effects that were felt all over the country. The collection touches on the People Power Revolution as well, and even the stories of those who fostered connections with the Marcoses and enjoyed the privileges these afforded them. Ultimately, it's an anthology about grasping reality, activism, and coming of age in a time that forces you to grow up.
"Subversive Lives"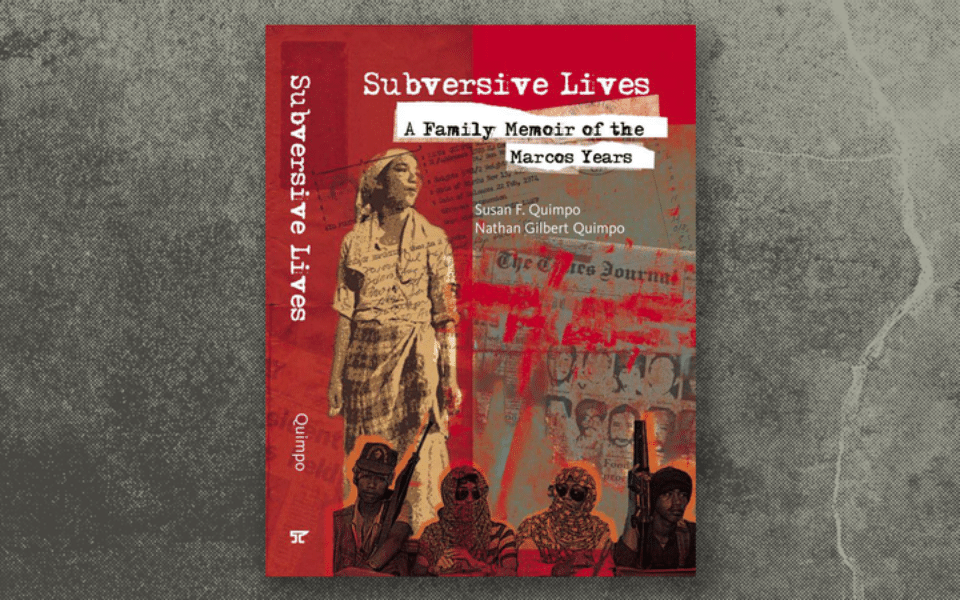 Where to find it: National Book Store.
Written by siblings Susan F. Quimpo and Nathan Gilbert Quimpo, "Subversive Lives" collects testimonies about uprising, loss, and heartbreak amid revolutionary movements during Martial Law. The book explores vivid true tales of imprisonment and torture at the hands of the military, strikes in Mindanao, and alienation from loved ones — abuse, betrayal, broken ties, and so much death — underscoring the pain and sacrifice made by ordinary people, some not even of age, in a jarringly extraordinary time.
"Batas Militar"
Where to find it: It's up on YouTube.
Aside from the imprisonment of those who opposed the Marcoses, this two-hour documentary covers the infamous stolen wealth and the numerous human rights violations committed by the dictatorship, and highlights the actions and efforts of Ninoy Aquino, regarded by some as the heroic antithesis of Ferdinand Marcos. The video uses film footage and pictures of true events from 1972 all the way up to the EDSA Revolution in 1986, and features interviews with the likes of Cory Aquino, Fidel Ramos, and Imelda Marcos.